Vaccine Clinics at SPPS
June 23, 2021
---
Three Saint Paul Public School locations are hosting free Covid-19 vaccine clinics.
All residents age 12 and older are eligible to receive a vaccine.
No cost.  No medical insurance.
No government-issued ID.
No question on immigration status.
Parents not vaccinated are encouraged to get vaccinated at the same time as their children.
For details and to register spps.org/covidvaccine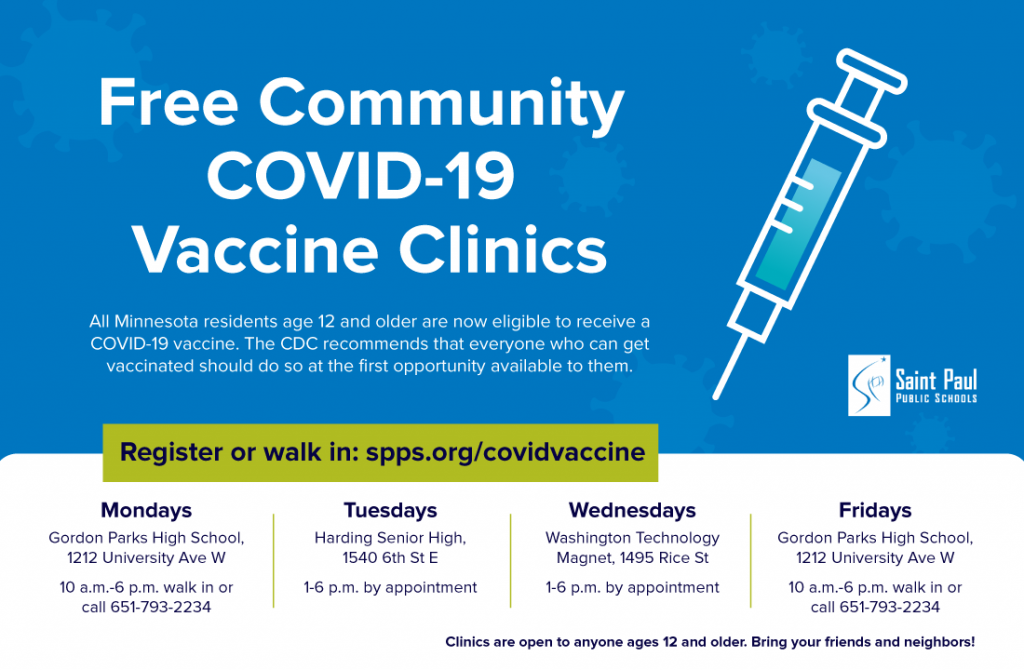 ---
More News