Our Area
The District 5 Planning District comprises the area in St. Paul, MN that is bounded by Larpenteur Avenue on the north, Interstate I-35E on the west, Grove Street on the south, and the Bruce Vento Regional Trail on the east. The District Council serves all residents (Census 2010- 30,008 pop.) and businesses in the area.
Maps

Interactive Map of Saint Paul with District Councils  The map can highlight several layers of data you select and is a good source of information about the District.
Find your home or business location on the District5_Map_Grids. Then select your Grid map for a detailed parcel map.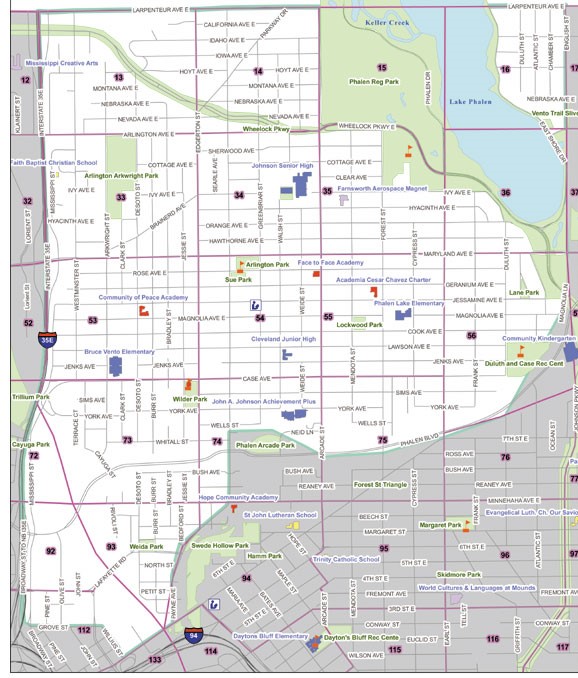 Grid 92  (Map not available)
Demographic and Population Density Maps
Total-Population-Density-Payne-Phalen
2007-2011_Ramsey-_AREASOF-POVERTY
Your District Five Council office is  located at 567 Payne Avenue, St. Paul, MN 55130.  We're at the corner of Hopkins St., next to Accurate Accounting & Tax Preparation.