>
>
Local Festivals and Celebrations
Local Festivals and Celebrations
Annual Dragon Festival   This festival brings visitors to Payne Park from across the region. The Festival mission is to bring together the Greater Twin Cities community in celebration of the diverse Asian Pacific cultures through an annual dragon festival. In 2016 the Festival is scheduled for July 09 & 10, 2016 10am to 5pm.  Free Admission – Free Performances -Free* Children's Activities Lake Phalen and Lake Phalen Park, Saint Paul, MN  Free Parking Click here for a map of parking places
 Art in the Hollow presents local artists with the opportunity to create live art and sell their work while enjoying the outdoors and interacting with community members. This celebration of art and natural beauty, also allows the public to experience different art forms, learn about the history of the Swede Hollow neighborhood, community organizations, and to support local businesses.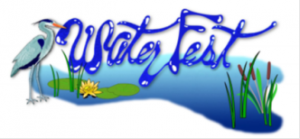 WaterFest is a free celebration of our clean lakes and offers outdoor fun and opportunities for hands-on learning about the water quality, wildlife, and special ecological features of our beautiful watershed.
Always the first Saturday in June, 11 AM – 4 PM.
Lake Phalen in St. Paul
Each year is a different theme.
PABA Harvest Festival – 3rd Saturday in September, Organized by Payne Arcade Business Association
In 2019, the festival is being re-named to "East Side Community Festival".
White Bear Avenue Parade