>
Eastern District St. Paul Police Community Meeting
Eastern District St. Paul Police Community Meeting
March 16, 2016 * 9:30 AM and 6:30 PM
722 Payne Avenue, Eastern District Police Station
---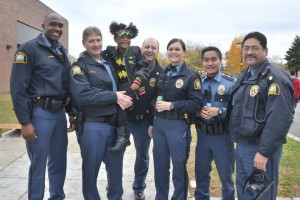 Have you ever been curious about what the Saint Paul Police Department internal investigative process is when a complaint is filed against an officer? If you want to learn about it, Senior Commander Sheri Grey from our Internal Affairs Unit will be giving a presentation at our Eastern District Monthly Community Meeting in March. The meetings will be held on the normal date and time, March 16th at 9:30am and 6:30pm.
Topics to be covered will be:
1. Internal Affairs investigative process
2. Minnesota Police Officers Bill of Rights
3. MN Veterans Hearings process
4. Civilian Review Board
Although we will not be able to comment on any specific investigations, please feel free to bring any topics or questions you may have about the process.
The Eastern District St. Paul Police welcome all community members to monthly Community Policing meetings held at 9:30 AM or 6:30 PM on the 3rd Wednesday of each month.  These public meetings are held at the St. Paul Police- Eastern District building at 722 Payne Avenue. See  Map of Eastern District SPPD.
These meetings provide a great opportunity for the community to address issues and learn about policing efforts in the District Five and East Side area.
Residents can stay informed about local police events and news with the  St. Paul Police – Eastern District Facebook page.
---
More Events