>
Community Conversation on Bus System
Community Conversation on Bus System
Board
November 26, 2019 * 6:00 PM
Arlington Hills Community Center, 1200 Payne Avenue, 55130
---
Does the bus get you where you need to go?  And when you need to get there?
We want to hear your stories about the bus.  Is the bus system helping to make it easier and more affordable to get around?  How many transfers do you have to make for trips to and from work or school?
Join us for a special community meeting of the The Payne-Phalen Community Council, MetroTransit, and NetworkNext on Tuesday November 26th at 6:00 PM.  We'll be serving a light supper to share – free of charge.
Please try to let us know if you plan to attend so that we can make enough 😊. Call 651-774-5234 or email district5@paynephalen.org and tell us how many, or register at https://eventbrite.com/e/bus-network-conversation-tickets.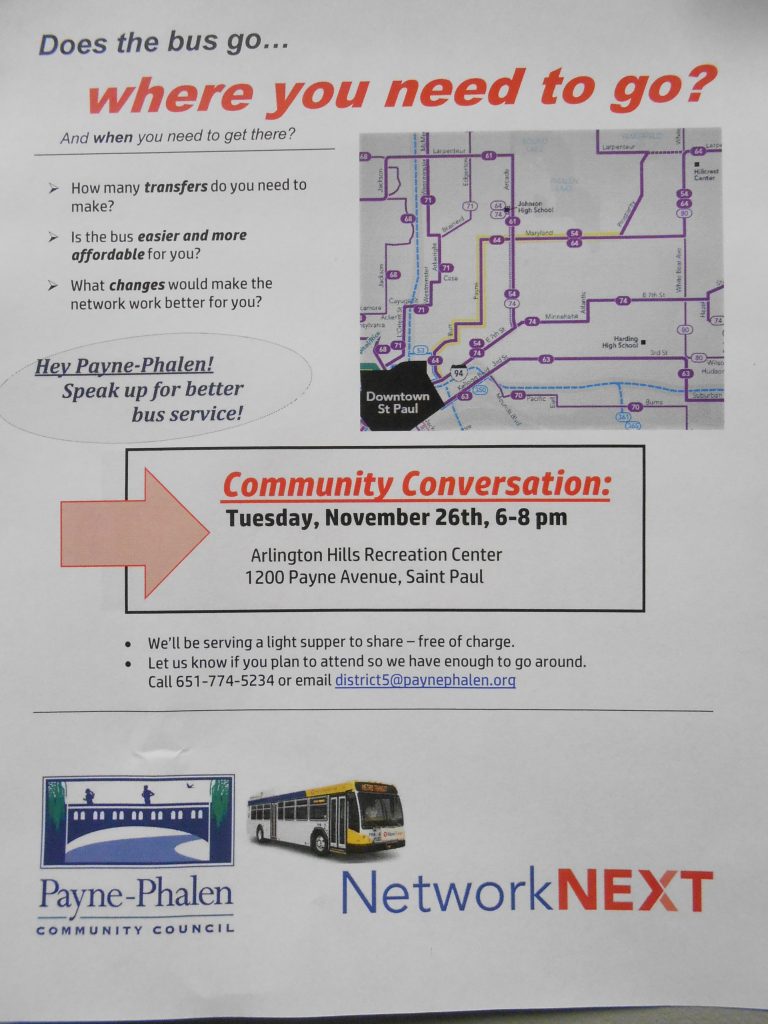 ---
More Events